You're probably wondering: what on earth are all those drunk Dutch people doing once a year on the streets in orange? Well, this is the national holiday called King's day. But what is it? What's the history behind it and what can you do during king's day? No worries, we will make sure that your King's day in the Netherlands is going to be amazing. Our lovely residents at Hotel Jansen Amsterdam will also share what their plans are for even more inspiration!
King's day, a historic event since 1885
During the year 1885, a local journalist came up with the idea to create a national celebration for the princess of the Netherlands. The main purpose was to highlight the unity that Holland wanted to express. In 1890 it made a switch to "Queen's day" because of queen Wilhelmina, and it was primarily meant for children to participate in fun activities. Back then it was celebrated on the 31st of August.
When queen Juliana took over the throne, the date was changed to her own date of birth on the 30th April. In 1980 when queen Beatrix was the next one in line, she decided not to change the date of this national holiday. Her son, Willem Alexander, took over the throne in 2013. Nowadays, its celebrated on the 27th of April, king Willem Alexander's birthday. That is also the reason why its now being called King's day. This date is only changed when it is on a Sunday, then it's shifted to the 26th.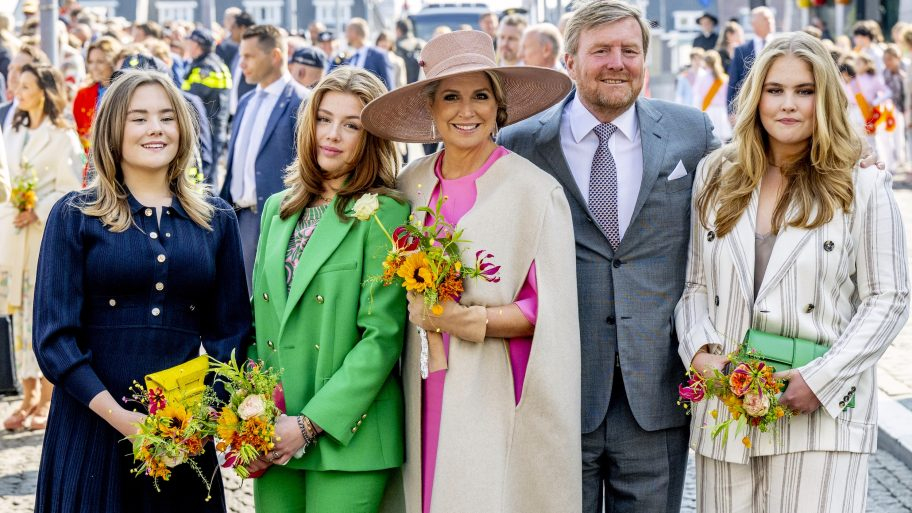 What is King's Day?
The purpose of this day is as simple as it sounds: the Dutch celebrate the birthday of the king throughout the whole day. Everyone in Holland is off from work/school because it's a national holiday. Each year, king Willem Alexander and the rest of the royal family visit a specific city during this day and participates in all kinds of activities. Most of the time these cities organize a parade and the history of the city is highlighted.
It's not just one day….
However, this lovely celebration not only last one day, but one and a half! On the night before, most people also celebrate King's night during the evening of the 26th. This night is basically meant for all kinds of parties and other events that take place. It's also really fun to just walk trough the center of Amsterdam during King's night and experience the street parties next to the canals.
PIV Warehouse Edition: One the night of the 26th, PIV is coming to Amsterdam to organize a festival in the Amaze. If you like typical house music, you know where you need to be this specific evening.
Happy Feelings King's night: At the IJland in Amsterdam, thousands of people are expected to jam and groove on the pop/house music of this special King's night edition. Happy feelings are definitely created during this party.
Vrijmiboot Amsterdam: Tired of standing on solid ground while partying? Try the Vrijmiboot on King's night! This boat will pick you up at the back from Amsterdam's Central Station to have a night full of joy while being surrounded by the water.
What can you do on King's day?
The King's day celebrations are throughout the whole nation. Whatever you would like to do, there is basically something for everyone. We listed some things that you can do while experiencing King's day.
The traditional Dutch things
Just like the royal family, many people tend to simply visit a specific city in the Netherlands. This is the right thing to do, according to the actual traditions. The city centres are being transformed into orange, the national color of the Netherlands.
On King's day, every city has the "vrijmarkt", which is called a flea market or free market in English. Flea markets are basically large markets where everyone is able to sell things they want, for free or a very low price. For instance, somebody is selling their old books or games because they are not using them anymore. These flea markets creates a lot of coziness and happy faces.
King's day in Amsterdam
While being in Amsterdam on the 27th of April, it might be the best option to visit Amsterdam. King's day in the capital is totally different then it is on a regular day. The canals are filled with boats full of orange dressed people who are partying like its their last day, and the streets are full of action: parties and games to play everywhere throughout the city centre.
Party with the Dutch at festivals
On King's day, a lot of festivals are being organized. Not only in Amsterdam, but throughout the whole country. For most festivals it is the perfect date to kick off the festival season, so make use of all the options there are. To make it a bit more easy, we listed some festivals below that are occurring this year in Amsterdam:
Kingsland Amsterdam: Kingsland is a festival which is organized at multiple locations throughout the Netherlands. In Amsterdam the location will be the RAI. Music genres differ from EDM to house pop, techno and even hard style.
Oranjebloesem: Located in the Olympic Stadion, more then 25.000 people will enjoy the house/techno which is being played at Oranjebloesem.
Loveland: Loveland is a festival were the main genre is house-tech and enjoy a day full of dancing. It is located in Amsterdam, Sloterpark.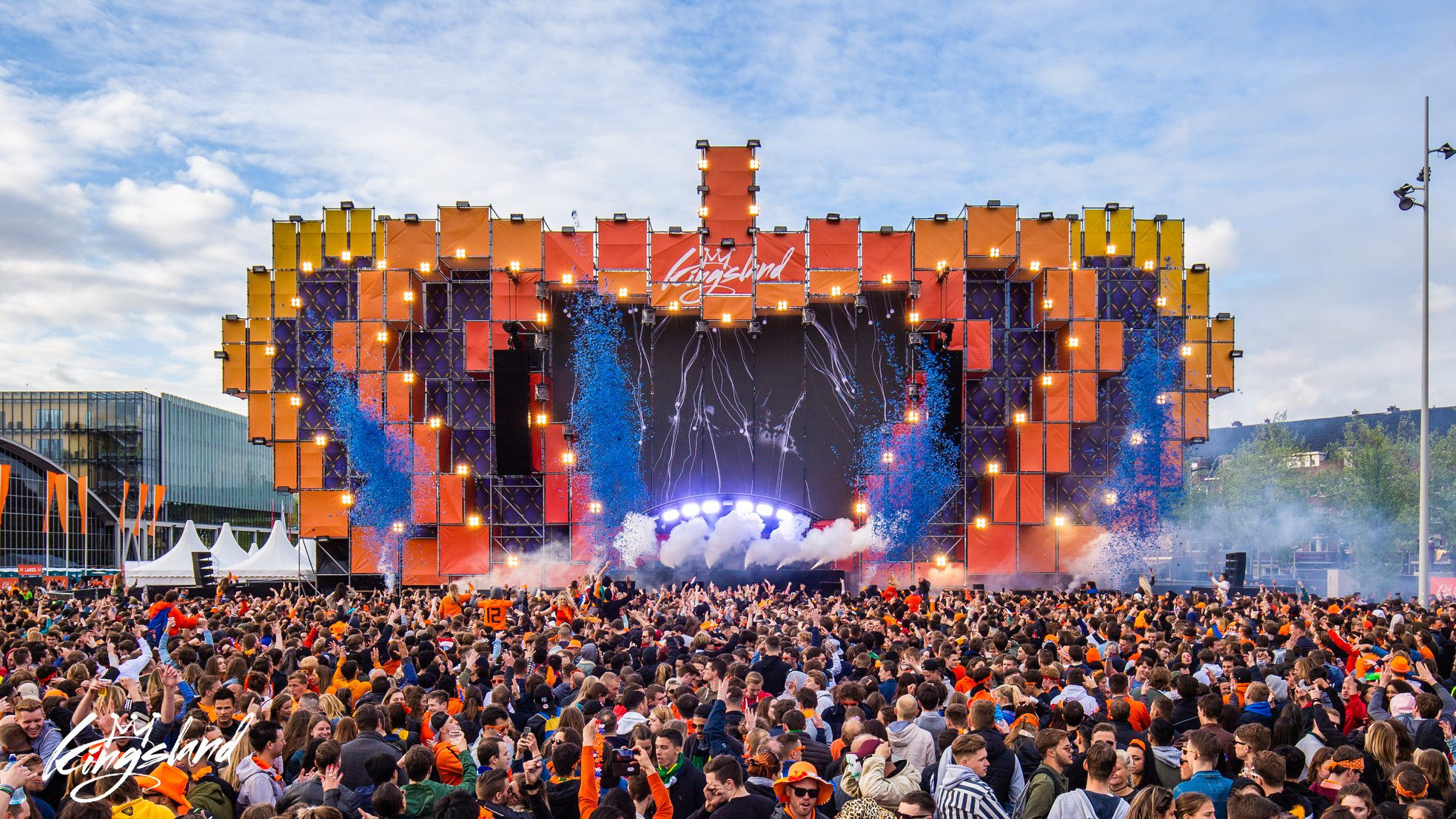 What are our residents going to do on King's day?
We are also curious, what are the residents of Hotel Jansen Amsterdam going to do during the King's birthday? We asked them to see if they have other plans which might be interesting:
Luciana, 22 (Italy): "I'm going into the city of Amsterdam with two friends of mine. We don't have a specific plan, but I'm guessing there will be lots of things to do in the centre".
Liam, 20 (USA): "I'm planning on going to Oranjebloesem with a group from college. I really like techno music, so it seems like the best option".
Reeva, 25 (Indonesia): "I haven't made any plans yet, but I'm thinking of visiting de Pijp. When I'm there, I can still come up with another amazing plan!"
Good to know during King's day in Amsterdam
During the celebration of King's day, the city of Amsterdam has certain rules that are highlighted to make sure everyone stays safe. The following regulations are good to know during the 27th of April.
Public transport
Because its going to be a busy day in Amsterdam, the public transport will use more trains, busses and trams to keep the flow of people going. However, be aware that some streets are not open for trams and busses due to the amount of people that are present within these public spaces. There is no public transport at Station RAI the entire day, due to the festival that is being organized. Also note that no taxi's will be available in the centre of Amsterdam.
Public toilets
Everywhere in the city there will be public toilets present. Please use these, and don't just urinate in the canals or other places in order to maintain your own dignity. It will also save you up to €150, which is the fine you get for urinating in public.
Alcohol limitations
According to the local authorities of Amsterdam, you can only carry one tin can or bottle of alcohol with you during the day. Different shops that sell alcoholic beverages can als only sell one drink per customer as well. This rule may be the hardest to stick to, but just note that we have mentioned it ;).
Cheers to King's Day!
So, now you are completely ready to celebrate king's day in the middle of Amsterdam. As a part of the whole experience, don't forget to dress up in orange, eat your orange tompouce, and drink some Oranjebitter. Lets start and celebrate king Willem Alexander's birthday!